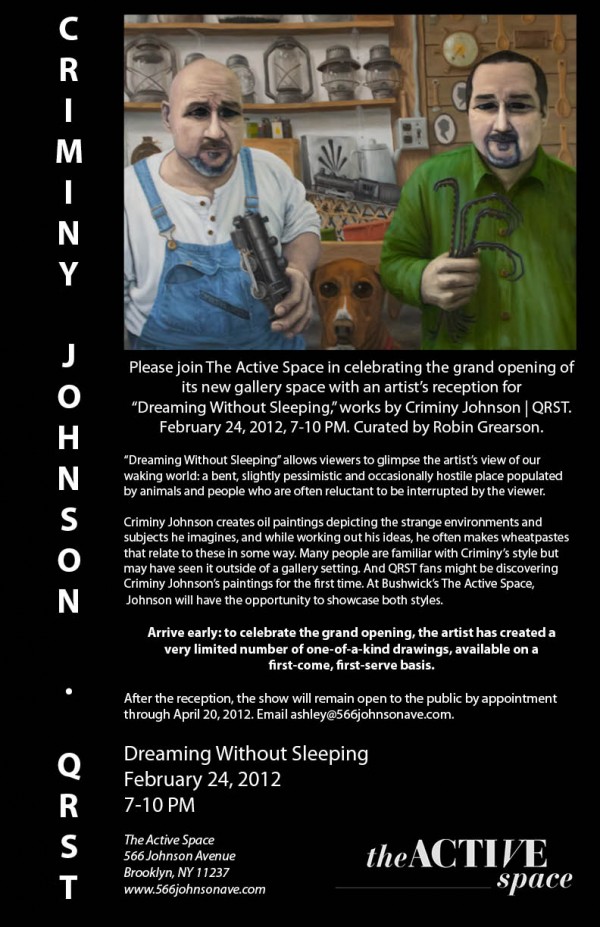 Comments closed
So much more to tell about this show. But for now, here's the press release and a pretty picture: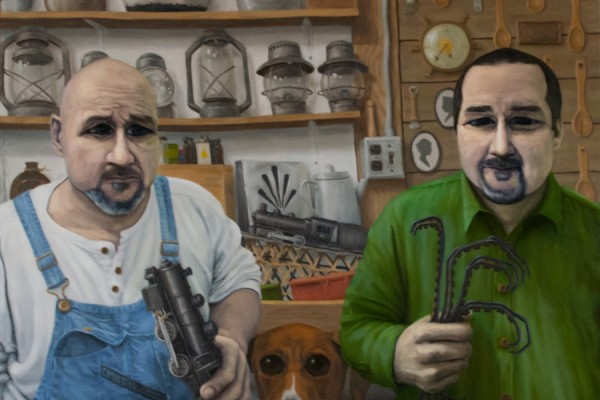 Brooklyn, NEW YORK—The Active Space opens an all-new exhibition space in its Bushwick facility with a reception for "Dreaming Without Sleeping," a presentation of new works by Criminy Johnson | QRST, on February 24, 2012.
"Dreaming Without Sleeping" allows viewers to glimpse the artist's view of our waking world: a bent, slightly pessimistic and occasionally hostile place populated by animals and people who are often reluctant to be interrupted by the viewer.
"Criminy makes oil paintings in his studio but often makes wheatpastes that relate to these in some way. Many people are familiar with Criminy's work but may have seen it outside of a gallery setting, and QRST fans might be discovering Criminy Johnson's paintings for the first time," says curator Robin Grearson, who worked with Johnson last year on a group show at the Active Space.  "Criminy has been in Bushwick for a few years, and QRST's street work often shows up here, so the Active Space is an ideal location to present the two styles together."
"We opened in February of last year, so I'm happy that the first show in our building's brand-new gallery space falls on our first anniversary," says Ashley Zelinskie, director of The Active Space. "Robin is an accomplished writer, yet this is the third show she has curated here. Last year we discovered that we really work well together, and one thing I appreciate about my role as director of a Bushwick art space is the opportunity I have to support emerging artists and curators I believe in." Zelinskie says.
The opening reception for "Dreaming Without Sleeping" takes place February 24, 2012, from 7-10 PM. The show will be open to the public by appointment through April 20, 2012. Email ashley@566johnsonave.com.
Dreaming Without Sleeping
February 24, 2012 through April 20, 2012
The Active Space
566 Johnson Avenue
Brooklyn, NY 11237
www.566johnsonave.com
Contacts:
media requests:
Robin Grearson, curator
Dreaming Without Sleeping
mail@robingrearson.com
gallery requests:
Ashley Zelinskie, director
The Active Space
Ashley@566johnsonave.com
646/284-6364
Image: Dichotomy, by Criminy Johnson. Oil on canvas, 30 x 40 inches.
Comments closed
I'm on my way to The Active Space in a little while to start installing Is Between, a show I'm presenting as part of their fall exhibitions and Bushwick's Beat Nite. It opens this Friday, October 28. Here is the invite for all of the events at The Active Space. Here is the show info. Come!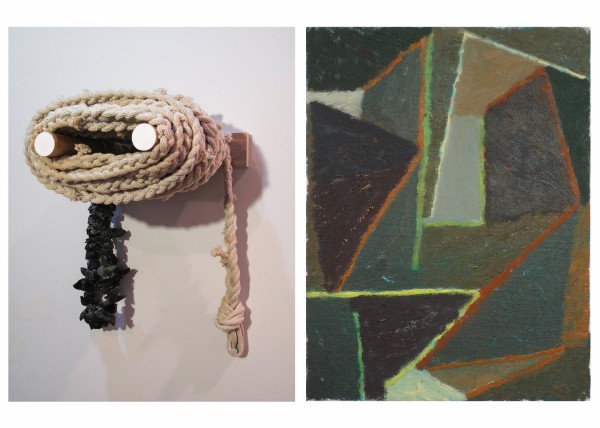 Comments closed