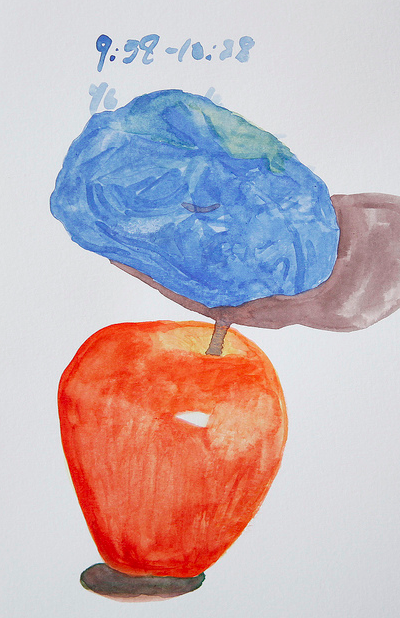 The Highwaymen NYC has curated inspiring poetry readings around Brooklyn for almost a year, always on a full moon. I offered series host Elizabeth the use of my studio for the upcoming Highwaymen NYC #10, which takes place February 25 at 7 PM.
And, since people are coming by anyway, and since I have five empty walls, once the reading was confirmed, I contacted artist Cameron Blaylock and invited him to exhibit An Apple A Day–an art-making-on-consecutive-days project he happened to be pursuing last year at the same time I was working on my consecutive-days writing project, 100 Days. Cameron's project, in his own words:
"Every day for five weeks in 2012 I went to my studio (or, when traveling, opened my journal) and painted an apple. Each apple was photographed and published on Instagram and Twitter with the hashtag #anappleaday. The idea for the project was inspired by my desire to document the learning process and to have a daily painting practice."
Come view the results of Cameron's daily practice and hear some poetry under the next full moon. All of the event info is posted on Facebook, and below. Images courtesy of Cameron Blaylock.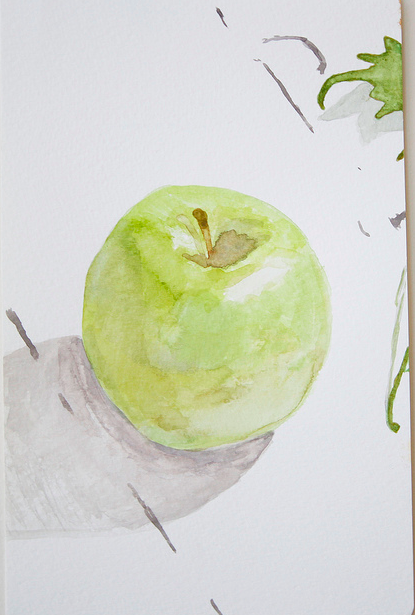 The Highwaymen NYC  and The Imaginary Space present an evening of poetry and art:
The Highwaymen NYC #10, featuring poetry by Emmalea Russo, Matt Nelson, Elizabeth Clark Wessel and Kurt Opprecht
An Apple A Day, paintings by Cameron Blaylock
February 25, 2013
7 PM, Free admission
The Imaginary Space
174 Bogart St.
buzzer #210
Brooklyn, NY 11206
The Highwaymen NYC #10 will feature readings by:
Emmalea Russo is a poet and visual artist. She received
her MFA in Poetry from Vermont College of Fine Arts. Recent work has appeared in Ambush Review, ILK, Wicked Alice, and Yew Journal. Two chapbooks, clearing (dancing girl press) and book of southern and water (Poor Claudia) are forthcoming in 2013. She lives in Brooklyn.
Matt Nelson is a co-founder of Mellow Pages Library and Reading Room in Bushwick. He is an MFA candidate at CUNY Queens College. He is currently writing about Jesus and reading small press books.
Elizabeth Clark Wessel is a founding editor of Argos Books & recently became co-editor of Circumference: Poetry in Translation. Her poems and translations have appeared in DIAGRAM, A Public Space, Guernica, Sixth Finch, Lana Turner Journal, Jacket2, The Laurel Review, and elsewhere. She is the winner of the Bennett Poetry Prize at Columbia University, sponsored by the Academy of American Poets. Dana Levin chose her manuscript Whither Weather for the Midwest Chapbook Series, sponsored by The Laurel Review. She was born and raised in western Nebraska, and now lives in Brooklyn, NY, where she works as a translator.
Kurt Opprecht is the son of a rocket scientist and a financial planner. He was born and raised in Brigham City, Utah, a very small town from which he fled in the early eighties. He currently lives on the Lower East Side of Manhattan, where he writes tiny poems and crafts devices from which he claims to obtain supernatural powers. He is a certified charlatan and teaches writing at NYU-SCPS and Gotham Writer Workshop. [www.KurtOpprecht.com] Twitter: @opprecht. Tumblr: tinypinkfrog.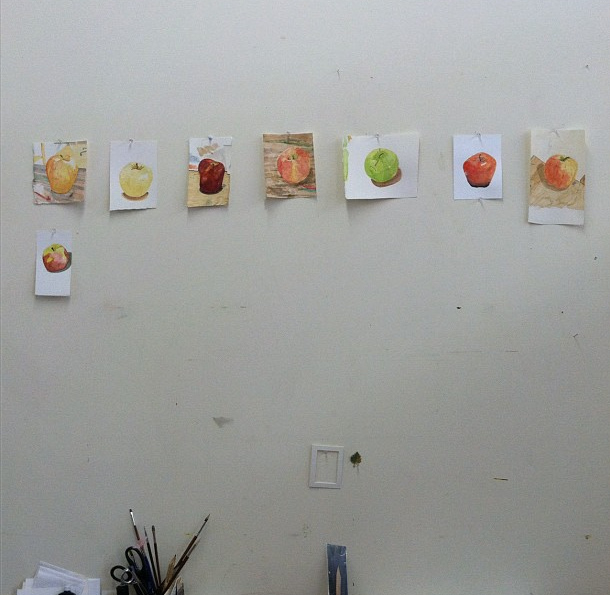 Comments closed