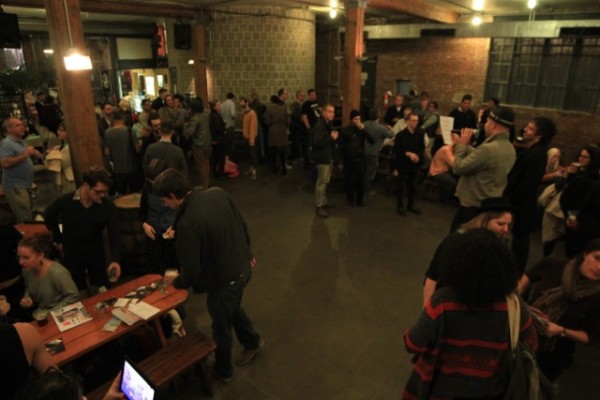 ARTISTS, CREATORS, LEARNERS, MAKERS, FRIENDS, INCUBATORS:
October 23, 2013—We made a community! And this community already kicks ass! I had no idea what to expect, but it seems obvious already that there will be more events small and large, more idea sharing, more brainstorming and resource pooling. And it's free. Whether last night was the beginning of the next big things or of a thousand little things, as of today we share something in common that is not 3rd Ward. We are a network. We show up and talk about things and start things and share resources and imagine new ways to work together and help each other and that is beautiful. This community we birthed will eventually need a name. For now, maybe a placeholder hashtag for connecting and conversation? #bknext?
The following pages include all of the promised links and info. Anyone want to share any pictures? Launa and Victoria both have ideas and projects they want to develop right away.  I have included info from recent emails and people I met last night, as well as some ideas that came up during the event. I know there were more. I have a feeling there will be a Facebook or Google group or a wiki or something in the future to keep everyone connected (without blasting all of your email addresses) but for now, I'm wrapping this event with a bow. Onward, fledgling new creative community: keep connecting!—Robin.
LINKS
Recap
A Community Is Born!: A note from Robin.
Speakers: How to connect/work with/hire/collaborate with the 7 awesome speakers, the dashing emcee, and/or me.
Introductions: The 20+ others who were introduced during the event.
Ideas + more introductions: A few more people and ideas.
Writing workshops: Donation-based classes offered during the event.
Mailing list: Join.
Press
A few photos.